Young Mind Interactive, Inc. (YMI) is a developer and publisher of educational games, eBooks and digital learning tools. We create engaging applications and programs to enhance the learning experience in the classroom and increase the student's enthusiasm for learning at home. Our products are designed for use in today's classrooms on mobile devices, laptops, desktops and projected interactive screens, providing a hands-on learning experience while enhancing the learning experience at school and beyond.
At Young Mind Interactive, our goal is to provide students and educators with the tools needed in the modern classroom. To do so, we consult educators and education experts throughout the development process in order to produce games that are effective at providing a working knowledge and understanding of the topics covered. While we are continuously exploring subjects and developing apps to engage students of all ages, we also provide customized apps to address specific topics and curricula.
Young Mind Interactive – Digital Tools for Learning in the Classroom, at Home or on the Go!
---
Jeffrey Wiener
CEO, Creative Director
Jeffrey Wiener, the CEO and Creative Director of Young Mind Interactive is an award-winning illustrator, artist and game designer who built GeoGames for the non-profit Reach the World with National Geographic funding, based on the research and cooperation of Columbia University's Teachers College. Since 1998, Jeffrey Wiener has developed interactive products for children, with clients that include Scholastic, Disney, and National Geographic Kids Magazine.
---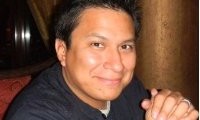 Edward J. Remache
Head of Finance and Operations
Edward J. Remache, the Head of Finance and Operations at Young Mind Interactive spent several years working on Wall Street before setting out to launch a small yet successful wealth management firm. Edward's personal interests go beyond the numbers to include education as a means of increasing opportunity for all. His research was published in a white paper entitled "Building Inclusive Societies through Access to Quality Education" and in an article entitled "The Private Sector and Education" published in the Americas Quarterly magazine. Edward holds Bachelor degrees in Economics and International Relations from Boston University and a Master's in Global Affairs from New York University.